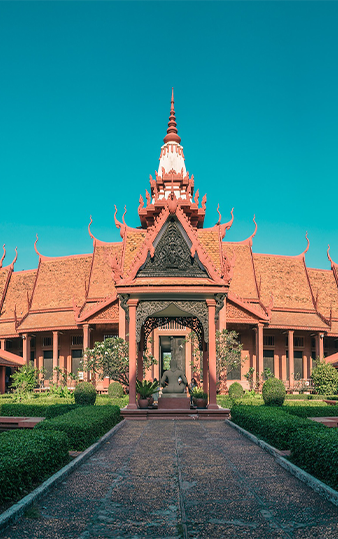 Destinations
Cambodia
Much of Cambodia remains refreshingly untouched by tourism, brimming with legendary temples, historical treasures and glorious beaches.
Evidence of French colonialism can be seen in the captivating Phnom Penh, where broad tree-lined boulevards and colonial architecture provide an attractive backdrop to the colourful markets, bustling riverfront and roadside food vendors. Despite their troubled past, the people of Cambodia have turned their nation into something beautiful – their hope and kindness shines through their singing, dancing and exceptional hospitality, and nothing demonstrates this more than the reawakened capital of Phnom Penh.
We can show you the magnificent legacy of the Khmer Empire, arguably the highlight of any visit to Cambodia, most notably the incredible temple complex Angkor Wat, which was built to replicate the heavens on earth and is the world's largest religious monument. The city of Angkor was the largest pre-industrial city in the world, and as such is home to some of the most beautiful temples and architecture, with Angkor Thom being a must see when you visit this ancient city. We'd advise you to hire a tuk tuk for the day whilst you're exploring, a safe alternative to hiring a bicycle, and much more convenient, the driver may even act as your tour guide for the day too! The ancient ruins are the perfect backdrop for a sunset, and we can help you to time your visit to capture to sun going down.
Within easy reach of Siem Reap are the fascinating string of floating villages and stilted houses on Tonle Sap, the largest freshwater lake in Southeast Asia. Here we can give you the wonderful opportunity to join a cruise of the lake to catch a glimpse of the fishermen at work, the children playing by the shore and the wide variety of wildlife, colourful birds and plants that inhibit the mangroves.
Situated between Siem Reap and Phnom Penh is Battambang. Known for its striking colonial architecture and contemporary arts scene, it's also the departure point of the Bamboo 'Train'. Set up by villagers to transport themselves and their goods, you can join this very basic train for a highly recommended short journey through breathtaking landscapes and rice paddies to a local village.
What better way to conclude an exhilarating tour of cultural delights that with time to unwind on Cambodia's southern shores? Sihanoukville is Cambodia's premier beach resort and easily accessible from Siem Reap by air, or from Phnom Penh by road. Surrounded by tropical beaches and undeveloped islands, it is an enchanting paradise, with the sea effortlessly losing itself into the sky.
Kep, which was founded as a retreat for the French elite in 1908, also has a beautifully tranquil atmosphere. Why not relax on its sun-dappled beaches, enjoying the exquisite seafood it has to offer. But for pure escapism let us take you to Song Saa Private Island, nestled in the warm sapphire waters of Cambodia's untouched Koh Rong Archipelago.
Whether you're looking for a luxurious retreat or to immerse yourself in Cambodia's fascinating culture and heritage, we can plan a hand picked experience, tailored to be the experience of a lifetime. Start your journey by getting in touch today.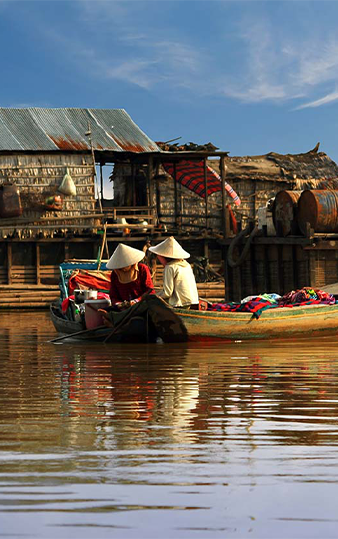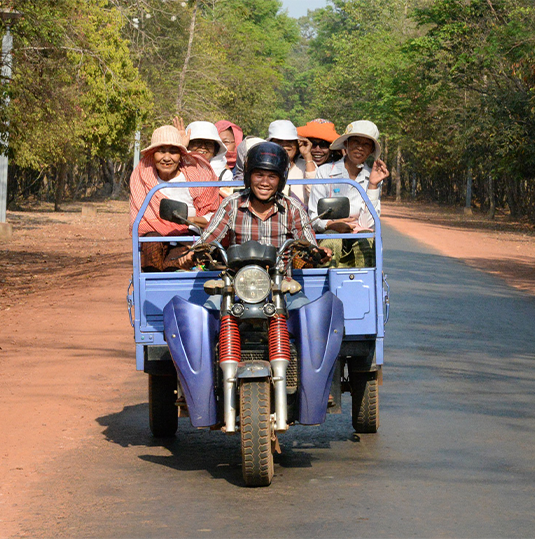 At a Glance
Cambodia
Immunisations needed: Confirm primary courses and boosters are up to date.
Advised: Hepatitis A; Tetanus; Typhoid, Cholera; Hepatitis B; Japanese Encephalitis; Rabies.
Languages: Khmer and English
Time difference: GMT + 6 hours
Flight duration: 14 hours
Popular activities: Scuba dive, jet ski, explore ancient temples
When to visit: November – March
Accommodation
Cambodia
Prepare to be surrounded by 5 star luxury, stunning beaches and exceptional service.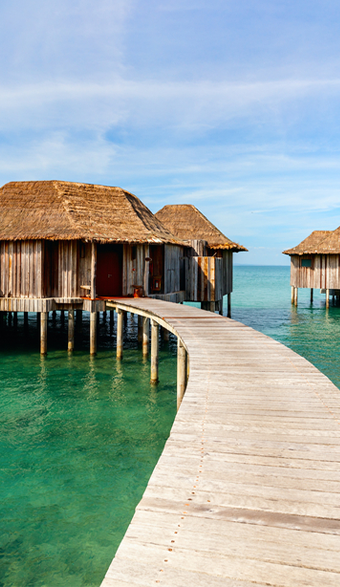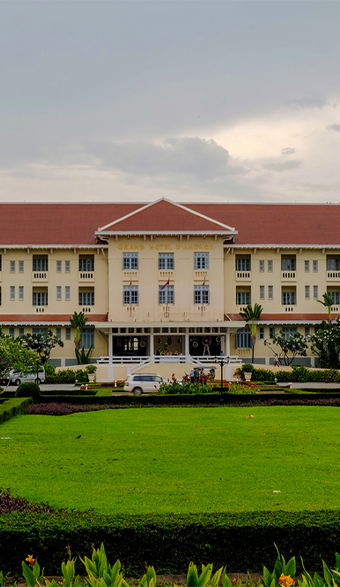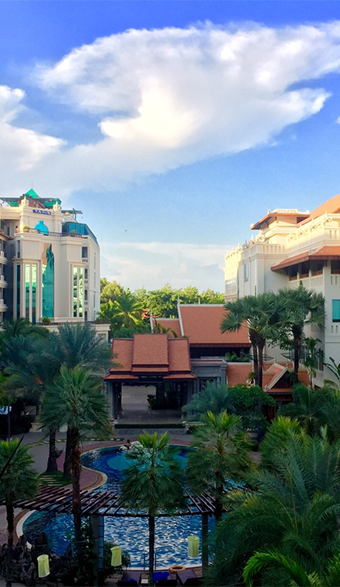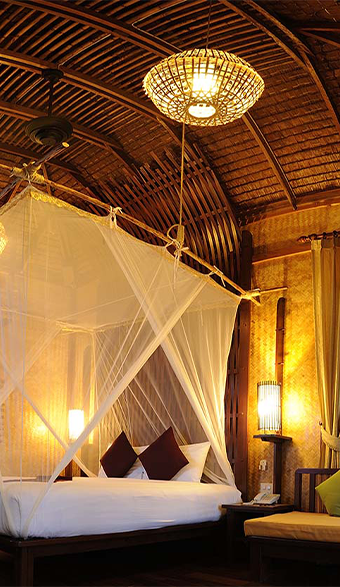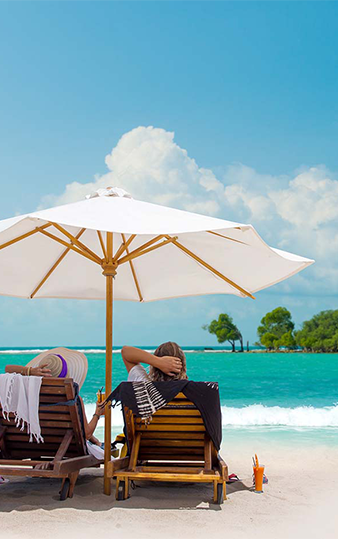 Tailormade holidays to
client specific requests
Quite often, clients have some specific ideas in mind about where they want to go for their holiday. In this case, Andrew and Louis knew they wanted a tailormade holiday to Vietnam. They'd done some research and had some ideas but were struggling to pull an itinerary together. They wanted to visit certain locations and were looking for ideas for other activities, but also wanted to include some time to relax between touring excursions.
– ANDREW AND LOUIS
Blogs
Related blogs
There are so many places we still have yet to visit in the world but I guess we all have our favourites. Ours come ...
Newsletter
Subscribe to our Newsletter
Stay up-to-date & don't miss a thing!