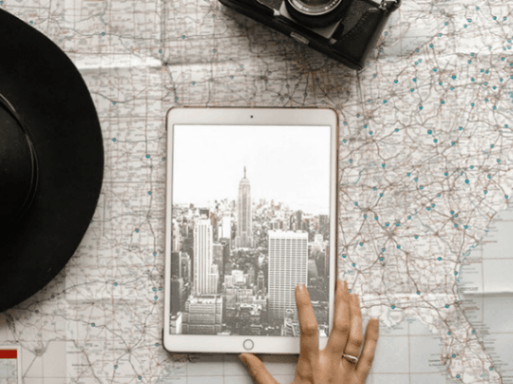 Booking Holidays Now Vs. Booking Holidays Last Minute
We constantly get asked if it is better to book holidays early or to wait for last minute deals. To find the right answer to this question, you need to ask yourself a few questions first:
What is your situation?
If you have a family with school-age children, work in a job with restricted holiday periods or have a set idea on the type of holiday that you would like to go on, then you are better off booking as soon as possible.
When it comes to school holiday bookings, booking early gives you more chance of getting the holiday you dream of before it's sold out. You will also get your flights cheaper too by booking at least 10/11 months in advance! However, if you're looking to book a cruise, we recommend you do this two years in advance, in order to get the cruise, cruise line and cabins you want. You will often find when booking a cruise holiday 6 months in advance, that all the best balcony cabins are already sold out.
How flexible are you?
If you are fully flexible about the date, airport you fly from and where you want to go, then booking late and playing the "holiday roulette" game can pay off. However, it's important to be aware that you may not always get the best deal on last minute flights. For example: if you live in London, flights from Glasgow may be the cheapest. Also, booking late during peak holiday periods will not give you the best deal. In fact, it's quite the opposite in most cases and you could end up paying a lot more.
The old theory of 'the best offers are always available at the last minute' is not the case for most people. The rule we advise you to follow is to start looking for your holiday 10-11 months ahead if you want to find the right holiday at the right price. Booking early not only means you get what you want when you want it, but you can also take advantage of early booking offers such as meal deals, discounted child prices, free night deals, room upgrades and single traveller discounts!
Will you be paying now or paying later?
This is another reason people may like to book their holidays last minute, so they don't have to find the money to pay for the holiday until then. However, remember that you can now take advantage of low holiday deposits (some even as low as £1 per person!).
With most package type holidays, you can usually expect to pay around £50-£100 deposit per person, with the full balance payable around 12-weeks prior to departure. This way allows you to save accordingly for your holiday, pay less credit card interest and not have any remaining balance to pay off once you return.
Do you have nerves of steel?
If the answer is YES, and you enjoy the challenge of finding a last-minute deal, then booking late will suit you. During the winter months, you can often find some fantastic last-minute deals, especially if you avoid the school holidays.
Regardless of whether it's your main holiday or a quick weekend break, overall it is wiser to book early to avoid any heartache and hassle of not finding the best holiday for you, for when you want it.
We find at Dragonfly Traveller in Northampton, that when clients give us the time to research their holiday plans and compare deals when there are plenty still available, we are more likely to find the perfect holiday that they're looking for. All of our holidays are fully ATOL protected, so no matter how early you book with us it will always be protected for you. What's more, booking early and having the peace of mind that your holiday has been organised, gives you something to look forward to over those long winter months.
So, what are you waiting for? Fill in our contact form or give us a call now on 01604 661100 and we can help you plan the perfect holiday for 2019 in advance, giving you something extra special to look forward too!