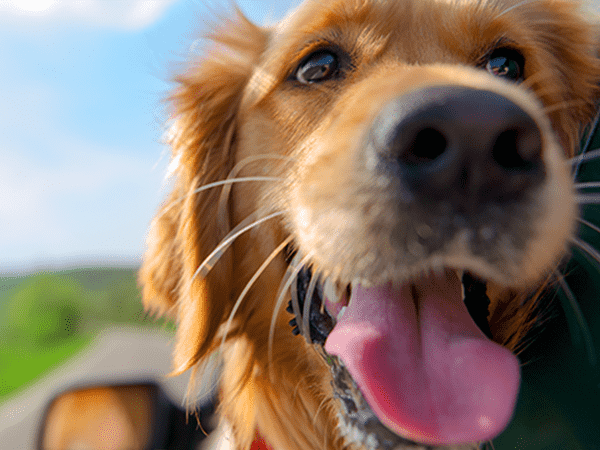 5 Travel Experiences You Can Share with Your Furry Friend
As dog owners ourselves, we understand how hard it can be to leave your four-legged pal at home while you travel the world. Not only do you worry about their wellbeing while you are away, but you wish that they could enjoy the amazing experience along with you.
Well, despite a popular misconception, you can actually travel with your dog's fairly easily.
Currently, as long as they have a pet passport, and have been microchipped and vaccinated for rabies at least 21 days beforehand, then they can be comfortably transported abroad (but, it is important to check the laws of each country before you travel).
Take a look at our top travel locations and experiences that you can share with your furry friend…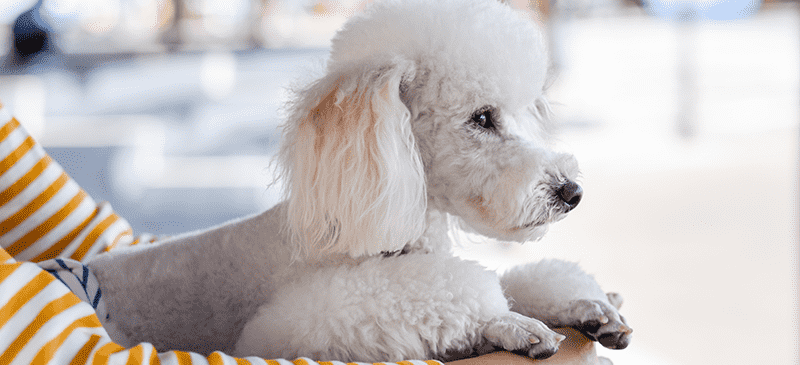 France
When you think of French dogs, the image of soft white poodles sitting in lakeside cafés may come to mind. The French reputation of being dog-friendly is well-founded, and although (like many locations) there are places you won't be able to bring your companion, there are still some great sights to see and places to stay that will welcome your dog.
Activities:
As an activity that you have to experience at least three times a day, it is important to find restaurants and cafés that will allow your dog. You will find that most dining locations with a large terrace will allow dogs if you eat outside – this could also be considered the more polite option. However, some dog-friendly cafés will have areas inside where you can dine alongside your pal. As another option, you can pick up street food and baguettes throughout the city as you sightsee.
Now, while there is no chance that your dog will be allowed to climb to the top of the Eiffel Tower or tour the Louvre, there are still plenty of pet-friendly sites to be seen. This includes taking a stroll along the Seine in Paris, visiting the Luxembourg Gardens, exploring the little towns of Alsace and even touring the Medieval town of Carcassonne – where you can pick up some delicious butcher treats for your pooch.
Accommodation:
In France, you will find a good 50-50 split between hotels that are, and are not, pet-friendly. The good news is that some of the most beautiful places that are available to stay in are open to pets, this includes Les Sables Blances, Chateau d'Artigny and Chateau le Clos de la Ribaudiere.
Places they can't go:
Unlike some other locations, dogs are not allowed in most parks due to the country's careful landscaping. It is possible to find dog-friendly parks, but it is better to pre-plan this in relation to your accommodation.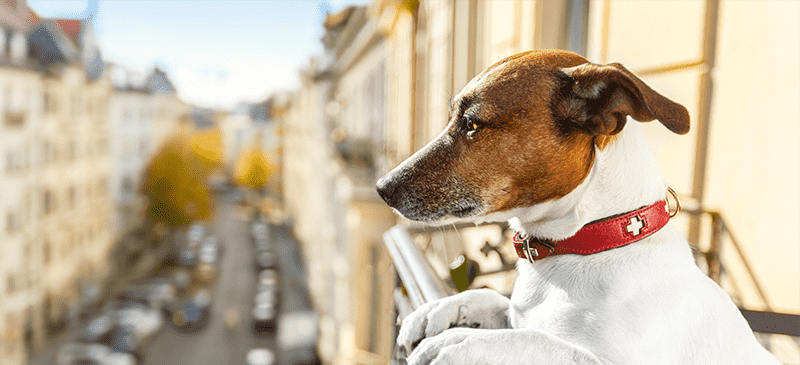 Austria
Similar to neighbouring Germany, Austria is known for its pet-friendly stance. Despite this, you do need to be aware of where your dog will be welcome and where you may get turned away.
Activities:
While it is still polite to ask if your pup can come into a restaurant, most of them are very accepting. More often than not, the outdoor terrace will accept dogs even when the indoor area will not. If you don't feel like risking it in a restaurant, most coffee houses and cafés will welcome dogs. The Cafe Sacher (Vienna) is one of the most famous cafés to attend when in Austria and is part of a pet-friendly hotel (so you can stay and eat in one place).
Before starting your grand Austrian tour, it is important to look into the different forms of daily travel. It is a common rule that dogs of all sizes can go on public transport, however, if they are not small enough to fit in an enclosed bag or container, then they must wear a leash and muzzle and will need their own full-price ticket.
Not unexpectedly, some areas in Austria, such as opera houses and concert halls, do not allow animals. But, there are still some amazing places that you can explore with your four-legged friend. Start by taking a cruise on the Danube (and maybe enjoy a glass of wine in the process), then loop around the ring road in Vienna, pay a visit to the little town of Hallstatt, and take a walk to the top of Graz – a beautiful old town that is home to elaborate gardens and grand views.
Accommodation:
Almost half of every major city in Austria will be pet-friendly, but it will likely include an extra charge. Some of the best hotels that will be great for both you and your dog include; Hotel Sacher Vienna, Hotel Altstadt Vienna; and Gasthof Ledererwirt (Abtenau).
Places they can't go:
Some of the country's most famous attractions will have to be enjoyed without your furry pal, for example, Schönnbrunn Palace and the Vienna State Opera house are both 'no-go' zones for dogs.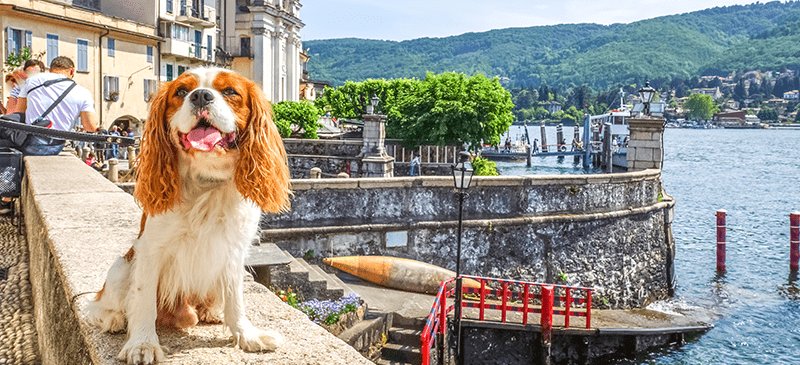 Italy
While German-speaking countries offer some amazing dog-friendly activities, Italy is actually said to be even more welcoming of your pup!
Activities:
Finding a place to enjoy great Italian food with your pal by your side will be no problem. Almost every restaurant, café, bakery and bar will allow dogs – the ones that don't should have a sign posted outside to save you some trouble. And, there is always the option of enjoying your cuisine outside (depending on the weather and time of year of course). An alternative outside food location would be a market – you can find some great ones in Rome and Florence.
Unlike some other countries, sightseeing with your dog in Italy doesn't need to be limited to the outdoors. Although you'll need to view the Colosseum in Rome from the outside, many archaeological remains from the west of Rome to Pompei allow dogs inside! If you do want to tour the outside world of Italy, however, you can take to the hilltop town of Tuscany, or the natural Dolomites, where you can find some amazing scenery.
Accommodation:
When staying in Italy you can find a great selection of dog-friendly accommodation. Whether you want a lakeside Airbnb, a luxury hotel located in a big city or a cosy old town inn, there is somewhere for everyone. While most places will be okay with dogs, they may still charge for them to stay, and typically are more welcoming of smaller dogs.
Places they can't go:
It is hard to find a dog-friendly park in Italy, but that doesn't mean that they don't exist. Many city-centre parks ban dogs, but, outside of these locations, you can find a plethora of them – just ensure that you research the names of them before going.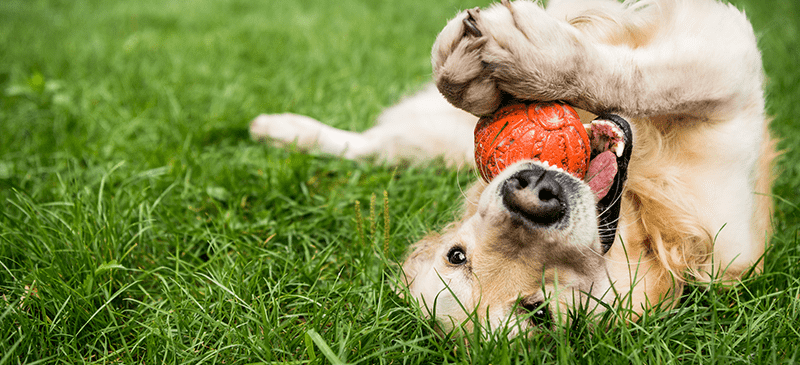 New York City
If you are looking for somewhere outside of Europe, then you can't go wrong with New York City! It is estimated that around 425,000 dogs currently live in the big apple, so it's not surprising that the city has been made more dog-friendly in recent years.
Activities:
Dining out with your dog in New York is just that – outside. You will be strapped to find an indoor restaurant that will allow your pooch inside, and even when dining outside, it is at the restaurant owner's discretion. The good news is, New York is filled with coffee houses, street vendors and pop up shops that your pal can enjoy with you.
It is a general rule that small dogs can join you on both the subway and on city buses, but, legally, they have to be in a container (you'll find that a lot of locals will use handbags to transport their pups). Once you get off the subway or bus, there is a myriad of places that you can visit which will welcome your dog. Start by walking your dog across the Brooklyn Bridge, then take a stroll around Central Park and end with some big-city shopping – most retail stores do allow dogs inside (if they are well behaved). And, if you would prefer to spend the day surrounded by nature, you can find dog-friendly parks on almost every block!
Accommodation:
Dog-friendly hotels throughout New York are rare, but that doesn't mean that there aren't some great options. Some of the best luxury hotels that will welcome your furry pal include the Peninsula Hotel and the Loews Regency Hotel (but there are hefty pet charges). If you are looking for something more affordable, then try the La Quinta's located in Brooklyn.
Places they can't go:
Not unexpectedly, there are some popular tourist locations in New York City that do not allow pets, for instance, both the High Line and all on and off-Broadway theatres are off-limits to dogs.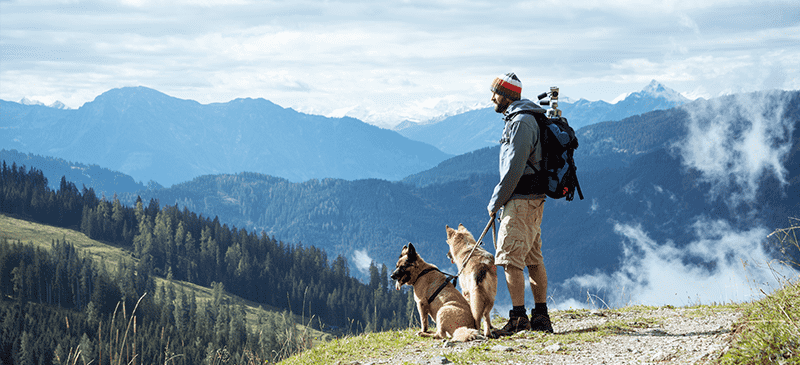 Switzerland
Switzerland is, hands down, one of the best places in Europe to bring your four-legged friend! You will very rarely find a 'no dogs allowed' sign posted outside of bars, restaurants, shops and attractions.
Activities:
Enjoying traditional Swiss food throughout the country with your dog couldn't be easier! Unless there is a posted sign (or an employee telling you otherwise) almost every food establishment will allow your dog inside while you eat and drink. Some great places to sink your teeth into include the 25Hours Hotel restaurant in Zurich and the Hotel Oberland Restaurant in Lauterbrunnen.
In regards to travelling around the country, you can bring your furry friend on almost all forms of public transport (as long as they are in a carrier or have a leash). But, it is important to check from city to city if the rules change.
Setting aside the food, Switzerland is also famous for its amazing natural landscapes, and your pooch will be welcome on every hiking trail. Take to the Alps with your dog and enjoy the snow-capped mountains, rocky roads and vast lakes.
Accommodation:
One of the best pet-friendly hotels in Switzerland is the 25Hours Hotel in Zurich. They are extremely welcoming of pets (but ensure you ask beforehand). If you are looking for something a little more in touch with nature, then the Camping Jungfrau Holiday Park allows dogs in their vast campground (however, not in cabins or hostels). The Swissotel Le Plaza in Basel even goes the extra mile, typically leaving little dog baskets, beds and bowls in the rooms of animal owners.
Places they can't go:
There aren't many places in Switzerland that will turn you and your dog away, but it is important to look out for leash signs. Some places, including certain hiking trails, will ask that your dog be leashed (typically because of other wildlife – beware of the cows!)
Please bear in mind that travelling home with your dog from any country might be a little harder than getting there to begin with.
Here at Dragonfly Traveller in Northampton, we are experts in the field and will ensure that your dog-friendly holiday will be paw-fect. Contact us on 01604 661100 or by using our contact form, to plan your next adventure.